Modeled below by The Sock Man, in Navy Item#: NGWFRNAV-M with Black Stacy Adams Pointed Toe Slip-On Loafers
The Sock Man Modeling Steeple Gate S1997 in Black and Black TNRBLK-A Socks
Below, Modeling Black Thick N Thin (TNT) Socks, Item# TNRBLK-A
Below, J. M. Modeling Clevis XL0607 Shoes and TNRBLK-A Socks
Above, C. J. Modeling Clevis XL0606 Shoes and SHSBBL-O Socks
Above & Below, NGLVWSBLK-M, Other Colors Avaialble
Above & Below, NGLVWSPURBLK-M, Other Colors Avaialble
Above, NGLHSTGRA-M, Other Colors Avaialble
Above, NGLDIAWSPURBLK-M, Other Colors Avaialble
Below, James Watson, Tan Stacy Adams Croc Print Monk and Ccognac GBFRCO-M Socks with "JEW" Logo
LOGO SOCKS!
Get Your Name, Photo, Phrase, or Practically Anything on Your Socks! Only $2.00 / Logo.
Below, Other Logo Sock Designs Available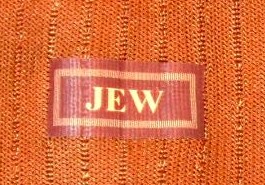 Above: New Model, Pete Diaz, Modeling TNTBLK-O, Black Size 8, Below: TNRBLK-A, Cap Heel & Reinforced Foot. The Previous Style with Cap Toe & Cap Heel is not being Offered by Manufacturer at this Time in Ankle or OTC Length.
Above, Pete Diaz Modeling Black Stacy Wingtip Oxfords & TNTBLK-A Socks
Steve J. Shown Here Along Side Label for Stevie J. Collection Logo for His Sock Line Especially for Larger Feet
Model, James E. Watson, Jr., above & below, wearing Sexy TNAPSIBK-M Socks, (Black w/Silver, and Zengara Black Z30028 Shoes
P A G E N A V I G A T I O N B O X