Sock Garters -- Black Only Elastic with 1 Leather Clasp on each Garter: New Low Price! $20.00/Pr. or $25.00 / Pr. with Customized Logos. Shipping & Handling: $1.00 / Pr.
(Shown here in BLACK). Corresponding Item Numbers: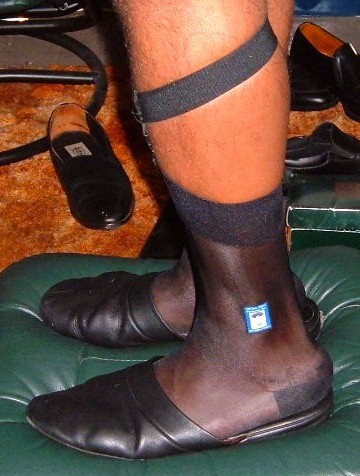 | | |
| --- | --- |
| Color: | Item#: |
| Black | GARBLK-1 |
The Sock Man Socks House Slippers: $30.00 100% Leather Upper, Sole and Lining. These Slippers are great. Unlike most house slippers they do not retain foot odor that is often associated with sweaty feet. I wear them myself, and trust me my feet really sweat and the slippers do not stink. They are very comfortable and feel great.

They also come with a Sock Man Socks signature logo label on the inside heel of each slipper. Optional monogramming or name logos may be placed on the topside of each slipper as well.
(Shown here in BLACK). Corresponding Item Numbers:

Slipper with Logo on Heel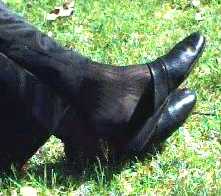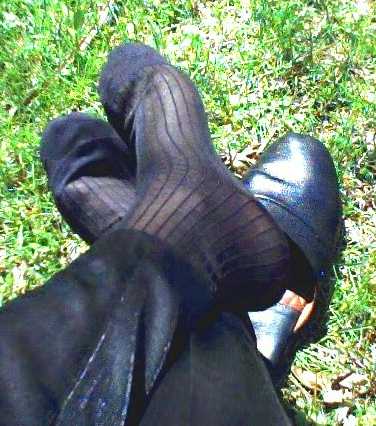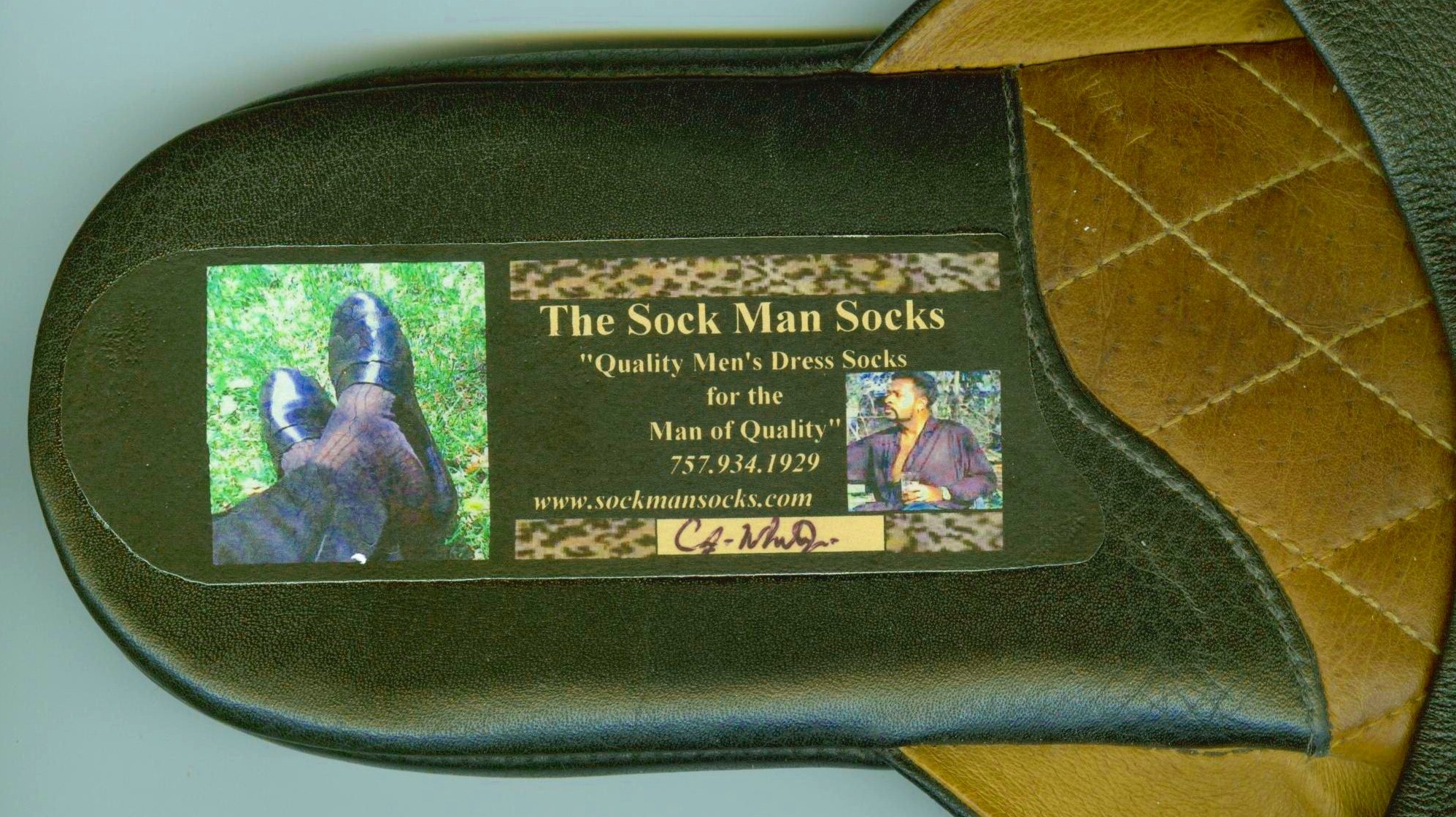 They come in whole sizes 7 to 12, However each size will fit up to the next size, thus size 12 will fit up to size 13.

Black Size 7 (HSLBLK-007) / Black Size 8 (HSLBLK-008) / Black Size 9 (HSLBLK-009) / Black Size 10 (HSLBLK-010) / Black Size 11 (HSLBLK-011) / Black Size 12 (HSLBLK-012)
The Sock Man Socks T-Shirt, 100% Nylon: $20.00. Shipping & Handling, Go to Bottom of Home Page

DESCRIPTION: T-Shirt is done on a Sheer Nylon T-Shirt in a variety of colors and sizes, modeled here in BLACK). Also I will personally autograph with your name and serialize each T-Shirt Transfer prior to producing the shirt. Colors & Corresponding Item Numbers: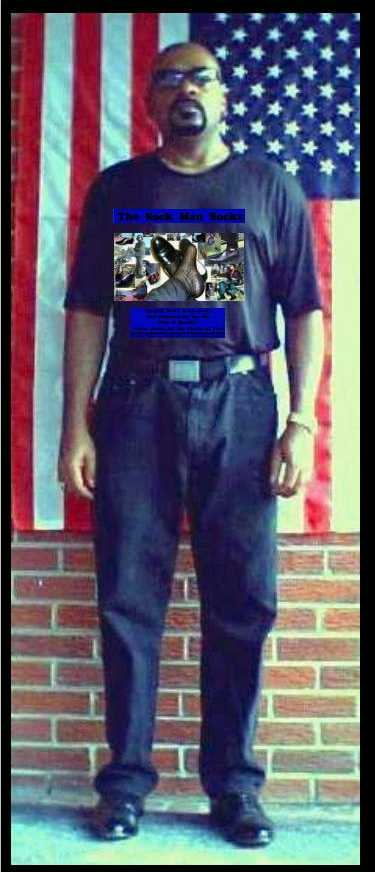 Above Simulation as on T-Shirt
Below Actual Logo for The Sock Man T-Shirt (Actual Print Much Clearer)
Black (SKTS0403-BL) / Navy (SKTSTS0403-NA) / Brown (SKTS0403-BR) / Red (SKTS0403-RE) / Green (SKT0403-GR) / Light Blue (SKTS0403-LB) / Orange (SKTS0403-OR) / Beige (SKTS0403-BE) / White (SKTS0403-WH)
Be sure to Specify Size Needed As Follows:

Small / Medium / Large / X-Large / XX-Large / XXX-Large
New T-Shirt Design In the Works for Mid Summer 2007!
H Color Catalog H
Color Catalog -- $2.00 each. Includes coupon for $2.00 off any order over $10.00, not including shipping & handling. Corresponding Item Numbers: May 2002 Catalog (CT0502-1).
To View Catalog On-line, Click on Link Below: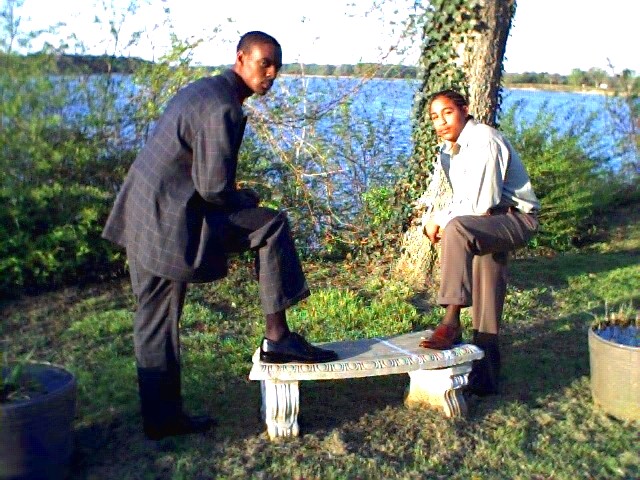 James McNair, III & B. J. Nichols will be featured on the cover.
06/23/07