printing services, Flyer printing, Business Card printing, Calendar printing, Raffle Ticket printing, serialized printing, CD / DVD Cover Design & Printing, Brochure printing, Tent Card printing, Event Program printing, Poster printing, Advertisement Design Setup & Printing, Coupon printing, Custom Greeting Card printing, Invitation printing,
Your Location for Printing Services.
Flyers
Business Cards
Calendars
Raffle Tickets
CD / DVD Cover Design & Printing
Brochures
Tent Cards
Event Programs
Posters
Advertisement Graphic Design, Setup & Printing, Promos & Press Kits
Coupons
Greeting Cards
Invitations
and Much, Much More!
(Click on Blue Highlighted Thumbnails for Larger Views)
Flyers
Flyers for Special Occasions & Events
1/6 Page (6 per sheet), 1/4 Page (4 per sheet), 1/2 Page (2 per sheet), 1 Page (1 per sheet -- 8 1/2 x 11), and 1 Page (1 per sheet -- legal size) Available
Business Cards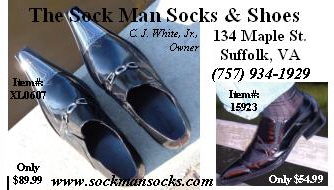 You Design or We Can Design!
1 Sided or 2 Sided
Black & White or Color
Raffle Tickets & Other Tickets
For Your Fundraising Events!
Tickets for Admission to Events Also Available.
2 Part Tickets & Numbered Tickets Available.
Black & White or Colors
Coupons
Offer Special Discounts to Your Customers!
Cards -- All Types of Custom Cards
Mother's Day
Graduation Announcements
Party Invitations
For All Occasions
Advertisement Calendars
Promote Your Business!
Automobile Sales, Furniture Sales, Field Sales and More!
1/4 Page, 1/2 Page & 1 Page Sizes Available
For More Information & Pricing Call:
(757) 934-1929 -- Office // (757) 615-6966 -- Cell
email: sockit2unow@aol.com