men's sheer socks, otc socks, sheer nylon socks, tnt socks, brothers in black nylon socks, sheer sock brothers, chillin on porch brothers, brothers chillin on porches,
C. J. ~~ aka "The Sock Man"
October 2003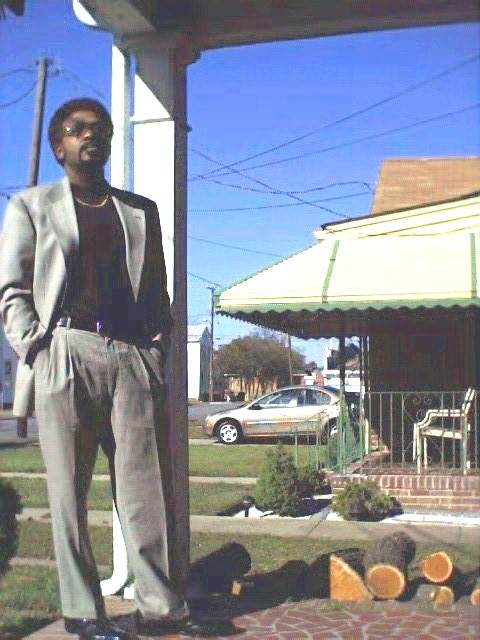 C. J. sporting Black & White Check Pattern Suit, Black Mock Neck Sweater, Black Johnson & Murphy Shoes, and Black SHRLBL-M Socks from The Sock Man Socks.
New Update! Last Update: 04/25/04
Height: 5' 9"
Weight: 175 lbs.
Waist: 36"
Shoe Size: 12D
Hair Color: Brown
Eye Color: Brown
Prior Modeling: Some
Age: 38
Zodiac: Libra
Hobbies: Chillin, Going Out to Clubs, Yard Work & Home Projects, College Football, Music, and Cooking.
A Few Shots from June 2003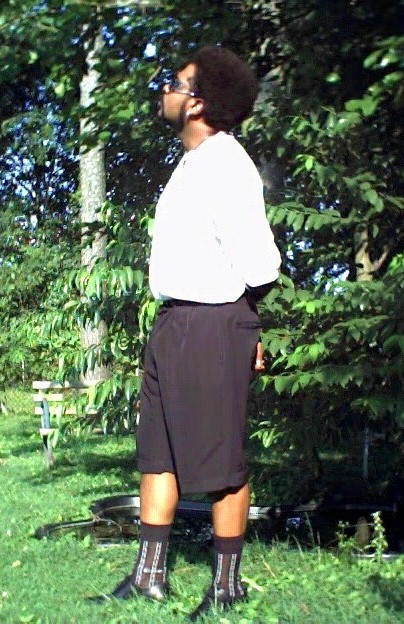 Looking back at June 2003, C. J. sporting White Sheer T-Shirt, Black Shorts, Black & White Sheer (Other Brand) Socks, and Black Giorgio Brutini Square Flat Toe Shoes by the Fish Pond.
Well folks, here you have it. My long awaited model page. Everyone has been asking when my model page would be complete. Hope you like it. There will be more photos to come soon. You will get to see me in my new black pinstripe suit with a bit of a retro flare.
Photos for Sale
Autographed Photos of Any of the Above Prints for C. J. Now Available. Simply select the photo number (under the photo) and send email to sockit2unow@aol.com .
Pricing As Follows:
8 1/2 x 11 Glossy Prints -- $10.00 each -- Shipping & Handling -- $2.00 U. S. / $3.00 International. Indicate the Photo You Wish to Purchase by the Number UNDER the Photo.
CHAT with C. J.
Chat With C. J. Phone. To Setup Chat,
Contact Info, send email to: Sockit2unow@aol.com . For modeling related info, send email to Sockit2unow@aol.com >> Attn: C. J., Model
C. J. Main Page | C. J. Fall 2003 | C. J. Summer 2003
C. J. Vintage Photos | C. J. Various Photos 1
Page Provided by: The Sock Man Socks -- www.sockmansocks.com